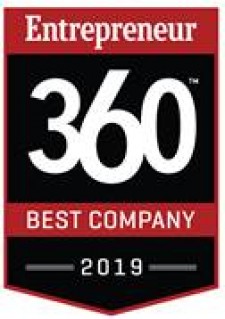 RICHFIELD, Ohio, September 4, 2020 (Newswire.com) - Just Funky was recently recognized as one of the "Best Entrepreneurial Companies in America" by Entrepreneur magazine's Entrepreneur360™ ranking, a premier study delivering the most comprehensive analysis of private companies in America.
"We are honored to be recognized as Entrepreneur magazine's 'Best Entrepreneurial Companies in America.' We truly believe that our success stems from the entrepreneurial spirit of our entire team," said​ Pranav Arora, Head of Division for Just Funky. "We appreciate the recognition and are honored to be mentioned alongside these other fine companies."
"Every entrepreneur knows that a healthy business isn't just about growth. It's about being well-rounded — growing your culture and your systems as strongly as you grow your revenue," says Jason Feifer, editor in chief of Entrepreneur Magazine. "That's why we're excited to celebrate these companies with our fifth annual Entrepreneur360™ ranking. The companies that make the list have pushed boundaries with their innovative ideas, fostered strong company cultures, impacted their communities for the better, strengthened their brand, and grown impressively as a result."
Just Funky is growing at an unstoppable pace with more than 20,000 independent retail partners across North America and now the European Union. The company has more than 110 employees with offices in Columbus, Ohio, Los Angeles, Hong Kong, London, and New Delhi. Just Funky manufactured goods can be found at big-name retailers like Gamestop, Spencer's, Target, Hot Topic, and more.
Honorees were identified based on the results from a comprehensive study of independently owned companies, using a proprietary algorithm and other advanced analytics. The algorithm was built on a balanced scorecard designed to measure five metrics reflecting major pillars of entrepreneurship — innovation, growth, leadership, impact and business valuation.
To learn more about Just Funky, visit justfunky.com.
For additional details on the E360 List and the companies recognized, visit entrepreneur.com/360.
Source: Just Funky
Share: